Gadgets From James Bond 007 That Actually Exist Right Now
If you're a big fan of James Bond, then you no doubt love the gadgets. People of all walks of life see these clever elements and wish they could have them in their home. If you have ever seen one of these spy movies and wished you could get your hands on some of them, here is a list of gadgets 007 that exist in real world for you to pick up right now. Just don't get the wise idea that you can become a super spy with these in your hands.
Goldfinger (1964) Tracking Devices
The first thing that you are going to see rampant in regards to the world of gadgets is that of tracking. IN the movie "Goldfinger" from 1964, Bond has a variety of gadgets that track vehicles. Well, you can track just about anyone today with a watch, a smartphone, or something as small as a quarter. Simply put, this is not too far out of the realm of consumer possibilities, and the costs aren't that great either.
Thunderball (1965) Remote Doors
Photo: Danjaq/Eon Productions//Wesley/Keystone/Getty Images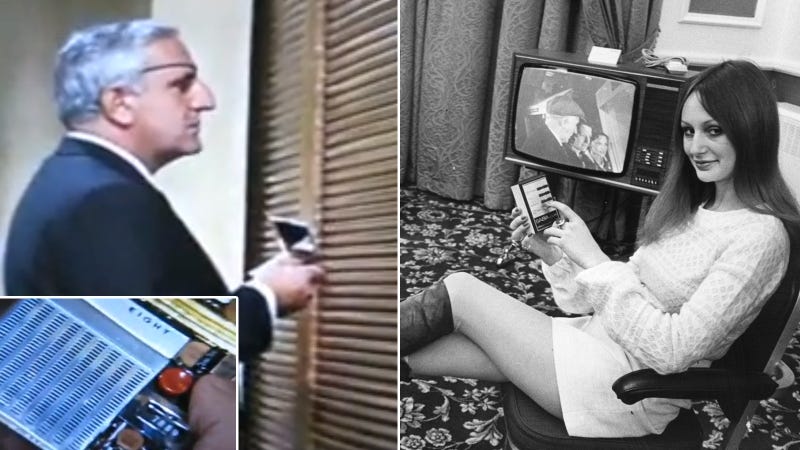 In the movie "Thunderball" it seemed as though the new great thing was to have a simple remote that would open up hidden doorways. Well, that's not too outside of the realm of what you can get now. Remote controlled options range from security systems, cameras, to door frames, and so much more. In fact, today, you can control a lot more than just a door with a remote control, making this a wonderful little gadget that is going to help you see a whole new realm of technology in your home, or office.
Diamonds Are Forever (1971) Finger Print Reader
Photo: Danjaq/Eon Productions//Peter Macdiarmid/Getty Images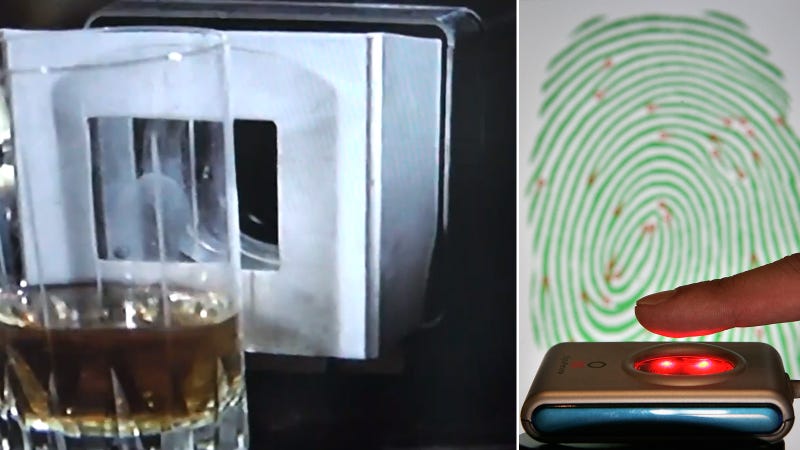 If you have an iPhone, then you already have one of these. Fingerprint readers are rampant today, and you can get one for security purposes just like in this clever bond movie. You could lock your computer, phone, and even use your fingerprint to walk into Disneyworld. It's something that is the norm, and with the latest techniques, you can even pull out money from an ATM with the touch of a finger. You can buy a standalone reader for under $100, just to give you an idea of how easily accessible these are.
On Her Majesty's Secret Service (1969) Minox Camera
A pocket sized camera? Sure, everyone seems to have smartphone cameras today, but something so small that it's the size of a package of gum? Well, it's not expensive, and you can find quite a lot of cameras today that do this. They even work with HD video in some cases. These small cameras can help you take some very high resolution images, without anyone being the wiser.
Casino Royale (2006) Sony Ericsson K800
Photo: Danjaq/Eon Productions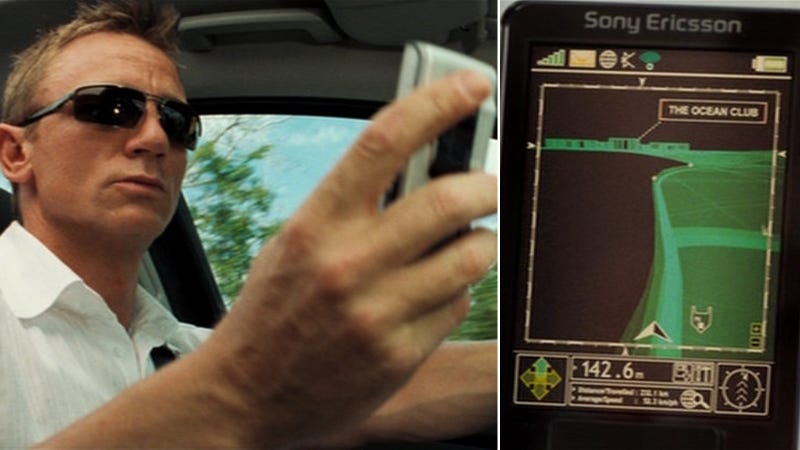 This was one of the coolest phones, in 2008. Today? Well, it's not exactly going to win any awards. The innovative features that came with this smartphone at the time was internet access, GPS, and a high resolution camera. Today? You could trump this handheld device 10 times over with an iPhone or a Galaxy S6 with relative ease. But hey, it's available today and you can get one of these exact phones for about $100.
Thunderball (1965) Jetpack
Photo: Danjaq/Eon Productions//NASA/USGS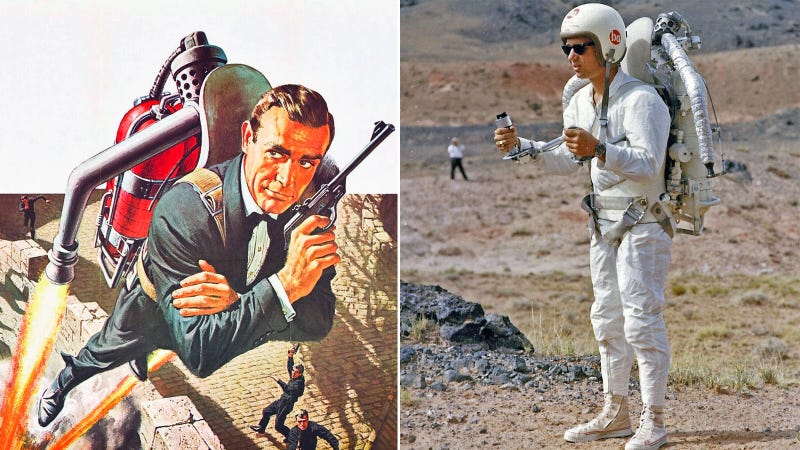 Well, it's here, the mighty jetpack. You can easily purchase one of these for several thousands of dollars. The simulated Lunar Flying Vehicle is available, and it's costly. However, you could use the "water"
version in which you use water jets to propel you around. But if you want the same one from the movie, well, you're going to find that these can be quite hard to come by, and control, for that matter.
As you can see there's a world of gadgets 007 that exist in real world today. These are just some of the more prominent available today.
Follow bestechreviews